Welcome, esteemed guests, to our Housemaid Agency Nepal, the premier purveyor of housemaid services in the magnificent land of Nepal. Our esteemed coterie of dedicated and professional staff stands resolute in their steadfast commitment to delivering exceptional cleaning and housekeeping services to our esteemed clients.
Here at our Housemaid Agency Nepal, we firmly believe in honesty, transparency, and integrity. We cherish the bonds of trust and respect that we share with our clients, and we are committed to building lasting relationships that will stand the test of time. Additionally, our devotion to the betterment of our beloved community is an integral part of our values, and we ardently support local charities and causes that align with our principles.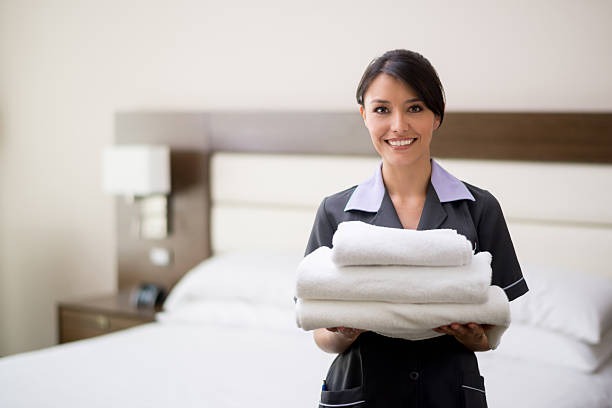 History of Housemaid Agency Nepal
Providing house and offices cleaning services for more than 10 years
Our Housemaid Agency Nepal has been providing exceptional housemaid services in Nepal for almost 7 years. Since our founding in 2016, we have been committed to delivering reliable, affordable, and high-quality cleaning and housekeeping services to families and businesses in Nepal.
Over the years, we have built a reputation for excellence in the industry, and we are proud to have served thousands of satisfied clients. We understand that a clean and well-organized home is essential to our clients' wellbeing and happiness, and we are dedicated to providing customized cleaning solutions that meet and exceed our clients' expectations.
Our journey began with a small team of dedicated professionals who shared a passion for providing exceptional housemaid services to Nepali families. Through hard work, dedication, and a commitment to our clients' needs, we have grown into one of the most trusted and respected housemaid agencies in Nepal.
As we look to the future, we remain committed to our mission of providing reliable and high-quality housemaid services to our clients. We are constantly evolving and improving our services to meet the changing needs of our clients, and we are always exploring new and innovative ways to enhance our clients' cleaning experience.